Exporting from WinFund BackOffice and get the message 'get rows failed'.
This message occurs when you have updated Back Office but not the FrontOffice databse as well. If you try and export from the new Back Office, you will get this message.
To fix this problem start Front Office. You will get a message that "WinFund is about to update your database." Do you wish to continue? Click yes and the export should work fine.
Exporting from WinFund BackOffice and zero records are shown in the Search tab.
First you need to check the Clients check box in the Export window of Back Office. You can get to the Export window by going to File -> Front Office -> Export.
Second check the date that is being used for the . For example If you do the export from 05/01/06 and if there is no client has been added or updated in back-office after that date then in log file it will say zero records exported.
To setup the ODBC entry for WinFund FrontOffice, click here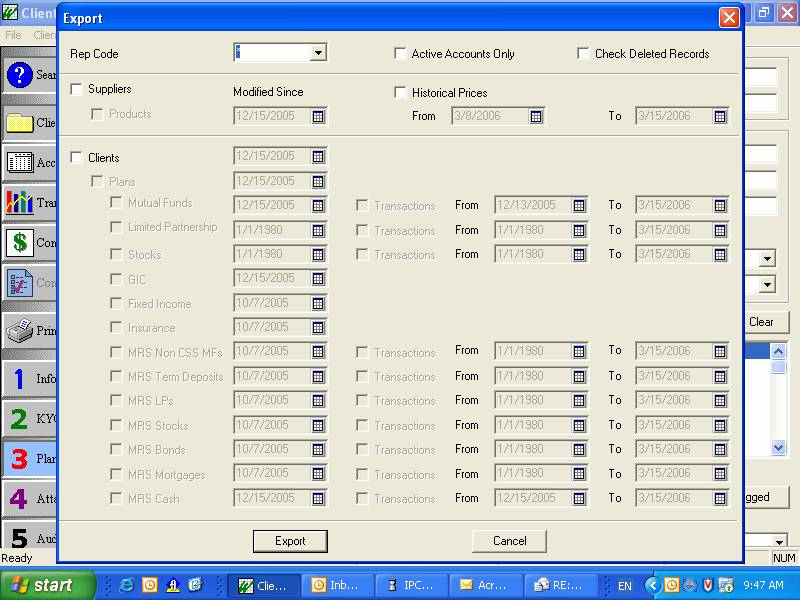 ( picture of the Export window)